From Principal's Desk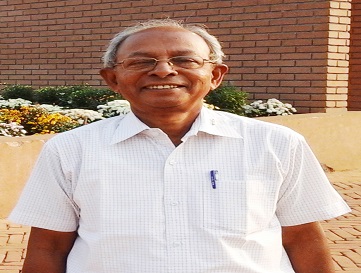 Started in 2012 by the Jamshedpur Jesuit Society, Xavier School is a school with a difference. Its main goal is to work for the transformation of the society through various academic programmes and co-curricular activities. The Kothari commission says.......
Read More
Why We Are Better
Xavier School, Gamharia is a unit of XITE (Xavier Institute for Tribal Education), a Society registered under the Indian Societies Registration Act, 1860. The school is managed by the governing Board of XITE. However, the day to day management of the school affairs is vested in the school administration. As a Jesuit institution Xavier School Gamharia upholds the vision, mission, values and objectives of the Jesuit Society which is to churn out men and women for others imbued with social, ethical and spiritual values. It strives for excellence and integrity in every aspect. Though a Christian religious minority institution, Xavier School practices non-discriminatory policies in its functioning...
Read More
Learn More About Us From Video
Xavier School Gamharia is a Christian Minority educational institution established by the Jamshedpur Jesuit Society of the Catholic Church. "Xavier" is an international brand known for quality and excellence in education as well as for all round integral development fo the child. It belongs to the joint family of Jesuit educational institutions such as XLRI and Loyola School in Jamshedpur as well as other Xavier or Loyola Jesuit educational institutions in the country.
The School is affiliated to the Council for the Indian School Certificate Examinations, New Delhi. School Code No. is JH097